Eaton Hotel
Next to the Night Market
One of the more established hotels in the area this modern business hotel is operated by the Langham group which also runs the luxury Langham Place hotel close by. Great rooms with modern bathrooms with walk in showers as well as large flat screen TVs and free wifi make this a perfect hotel for couples, families or business travelers. Ideally located just around the corner from the night market it is also within easy distance to the Jordan MTR and slightly longer to the Golden Mile of Nathan Road's southern stretch.
With a wonderful location close to Jordan MTR station and of course just across the road from the night market you'll find all the little touches you expect from a well appointed hotel. A club room for regular guests is open all day offering cocktails, snacks and refreshments from 5:30pm in the afternoon every day for free. You'll find the club staff just as helpful getting you a drink, advising on local restaurants or making a connection for your laptop.
The big rooms boast large comfortable king sized beds, working space and wide windows offering great views over the city. Each room also has an integral modern bathroom that includes a walk in shower.
While check in is not normally until 3pm if you advise the staff of your earlier arrival they will do everything they can to make a room available to you as soon as possible.
With a roof top swimming pool and a well equipped Fitness Centre it is a great place to keep fit after work or sightseeing, though with seven restaurants and bars there is plenty of chance to stack up on calories in the hotel, even if you don't venture into the tasty choices of the night market itself.
Don't miss out on the free Tai Chi exercise classes from Master Cheung which run every day!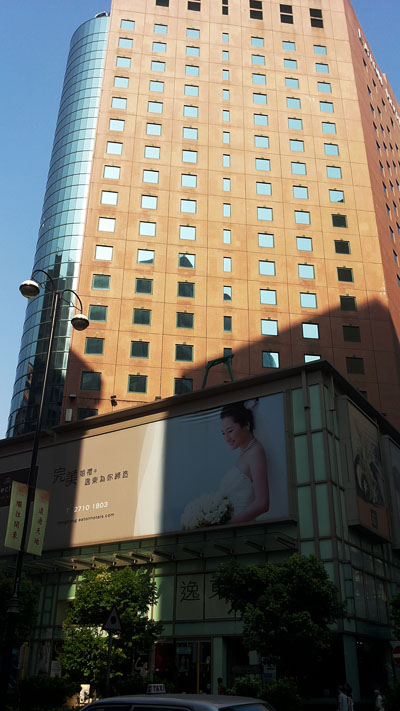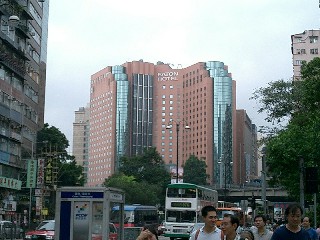 Address: 380 Nathan Road, Kowloon
Phone: +852 2782 1818
Website: http://hongkong.eatonhotels.com/
Skype: eshkg_info